Experiential learning is an essential factor in any learning environment. It plays a major role in the understanding and utilizing of the theoretical concepts learned in the classroom.
Here at Ontario Tech, different faculties have various avenues and resources of experiential learning for their students.
As the series all about co-ops, internships and placements continues on, you'll get to learn the differences and requirements of experiential learning in each faculty from their students and how they vary from faculty to faculty.
In the Faculty of Energy Systems and Nuclear Science (FESNS), an option available to students is co-op and internship.
Why should you get involved in the co-op/internship program? What are the major benefits for you as a student? How does it impact your learning experience?
An overview of the co-op/internship process in FESNS
Similar to FEAS co-ops and internships, in FESNS a co-op is a paid placement which is completed in a duration of four months at a partner organization and can run for eight months when completed back-to-back.
Internships on the other hand are a paid placement of 12 or 16 months.
Domestic student applicants (a Canadian citizen or permanent resident) can begin applying for co-ops in their second year of studies and apply for internships while in their third year of studies.
International students, based on their visa and permit restrictions, are only eligible to apply for four-month co-ops that occur in the summer.
A minimum cumulative GPA of 2.3 and good academic standing is the requirement for a student to be eligible for the co-op or internship program.
Benefits of landing a co-op/internship
A work placement provides the opportunity to explore your field and apply your theoretical knowledge gained in the classroom.
It opens so many doors and is a great avenue to build your connections and network with other professionals in not just your field but the industry as a whole.
This consequently helps you gain new skills and strengthen your already existing skills.
A vital gain from co-ops and internships is financial independence. Working full-time and earning competitive wages is a great way to achieve financial stability.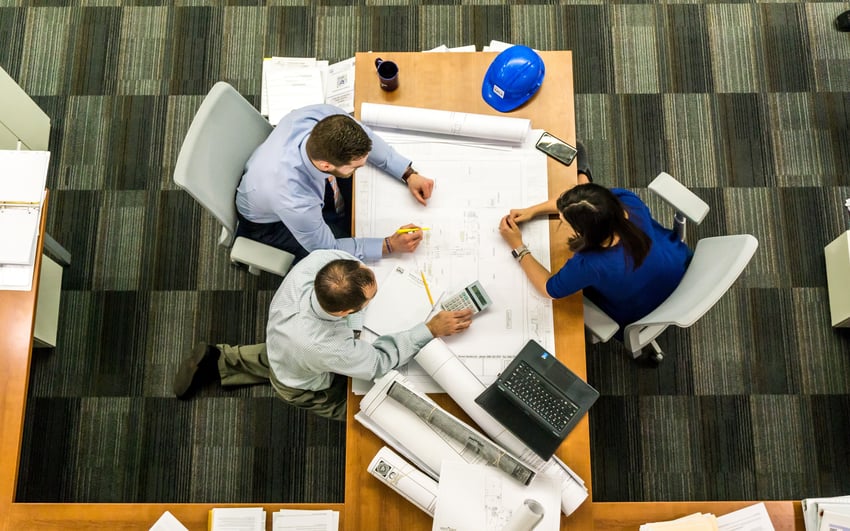 With that under your belt, there is a high possibility for future negotiations for higher salaries when you're seeking employment. A placement can also help with guaranteeing you a job after graduation from the university.
Did you know, if you're a student in the Nuclear Engineering program who lands a co-op or internship, you can speed up the process of obtaining your Professional Engineering License after graduation?
Of the 48 required months to obtain your license, all the months from your co-op or internship are taken into account. This means you can start working towards your professional licensing before officially graduating university.
Now that you know more about co-ops and internships, let's hear from some of our students and get some insights into their experiences so far.
---
Keith Harrison
Nuclear Engineering graduate
Keith completed a 15-month technical co-op student internship with the Canadian Nuclear Safety Commission (CNSC).
Keith was interested in the co-op program because he wanted to gain experience, learn beyond what he was being taught at the university, and develop his level of expertise to help him get a job after graduating.
"My experience at CNSC was phenomenal. The rotation program allowed me to take control of my learning by exploring aspects of the nuclear industry and its regulation that interested me," said Keith.
Keith rotated positions, allowing him to experience unique learning objectives and activities related to each division. He was able to participate in inspections, prepare technical reports, assist in the preparation of draft correspondence, and commission member or regulatory documents.
During the co-op placement, Keith received a lot of support from staff. They were willing to mentor and teach students, resulting in some of the most valuable learning experiences of his career.
When it came to Keith's expectations from the placement, they were exceeded. "I came back to the university with a robust understanding of CNSC's regulatory framework and technical knowledge that has greatly improved my performance in my final year, and in the job hunt. Most of all, I came out with a sense of direction for what I wanted my career to look like."
If you're thinking of pursuing a placement, Keith suggests visiting the career centre or reaching out to your professors to help prepare your resume, cover letter and interview skills.
Keith also has a piece of advice for prospective placement students: "your co-op and internship experience will be what sets you apart from your peers when looking for jobs, and will give you a clearer idea of what you want your career to be like."
---
Sara Dara
Nuclear Engineering, third year
Sara is a Nuclear Engineering student in her third year of studies who is currently on an eight-month co-op placement at Ontario Power Generation (OPG) in the Nuclear Waste Management Division (NWMD) that is located in Bruce Power.
This placement provides Sara with the opportunity to work on projects with various vendors and contractors, develop change management strategies, and implement innovative initiatives within the waste facility.
"This position required me to identify a comprehensive and systematic approach through project management by executing a defined scope of work and corresponding budget estimates, all while following the appropriate quality assurance (QA) program within the waste facility," said Sara.
Determination, passion for the nuclear industry, and willingness to go the extra mile are key characteristics that contributed significantly towards Sarah's placement at OPG. She testifies that having such industrial and hands-on experience will provide her with the opportunity to further her knowledge in the nuclear industry, foster professional connections and establish relationships with working professionals.
---
Denise Ssali
Health Physics, third year
Denise is a third year Health Physics student who completed eight months as a health physicist student with Ontario Power Generation in Darlington. In her first few months on the job, Denise underwent training to help her understand the safety culture, learn the operation of the nuclear plant and get up-to-speed with current refurbishment projects.
Some hands-on fieldwork experience she had included working with radiation detection, setting up radiation protection boundaries, assisting with the maintenance of radiation protection equipment and being an escort within the nuclear plan to an external contractor.
In the office, Denise really got a sense of being part of her team as she was given real-world assignments. Denise worked on writing radiation protection technical documents, putting together safety meeting packages and attended radiation protection meetings.
Throughout her co-op, Denise got to interact with a variety of people with different backgrounds. She learned to ask questions to seek clarification and that OPG employees readily provided guidance.
Another valuable take-away was the need to be adaptable and organized. Every day Denise was assigned new tasks where she learned the value of prioritizing tasks and taking proper notes.
Denise also learned that it's important to take control of your work. "Make sure you have an idea of what you want to get out of your co-op and don't be afraid to ask to be a part of an opportunity. Your experience is what you make it."
---
Obtaining a co-op or internship while studying will help you tailor your career path and assist you in molding your future. It will give you a definitive and clear understanding of the industry you'll be getting into after graduation.
With the resources and guidance available at the university, be sure to make use of the opportunity wisely. Seeking advice on how to proceed or want an in-depth explanation of the entire application process? Get in touch with the team at FESNS.
Get the experience and share your story with us!
Want to learn more about the programs in FESNS? Download our viewbook!