It's that time of year when students have lots of questions...
How many days until summer vacation?
How do I make it look like I understand Shakespeare in my English essay?
Why are there so many letters in math class?
Maybe you're asking some of these too...
When will I get a decision on my application?
If you haven't yet received an offer on your application, we are waiting for second semester midterm marks to make a decision.
If I retake a course, how do you calculate my average?
If you retake a course, we will use your best attempt in the calculation of your admission average.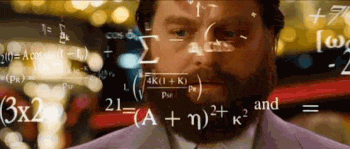 Can I upgrade over the summer?
If you receive a conditional offer of admission prior to the May 27 deadline, you can upgrade over the summer to meet the conditions of your offer.

If you do not receive a conditional offer of admission prior to the May 27 deadline, upgrading is only accepted if space still remains in the program at that time. Last year, engineering programs and Faculty of Health Sciences programs filled, so we could not accept summer upgrading for those programs.
Do I have to let Ontario Tech know that I am upgrading?
Yes, you are required to submit an upgrading form with proof of enrolment by June 30.
Does Ontario Tech accept private school courses?
Yes, Ontario Tech accepts courses completed at private schools as long as they are accredited by the Ontario Ministry of Education.
How do I know Ontario Tech is the right place for me?
Come for a campus tour and experience it for yourself, see if Ontario Tech is the right fit for you.
Can I speak to an admission officer about my application?
Yes! You can book an admission advising appointment online.
I still have questions, who can I contact?
Email futurestudent@uoit.ca with any further questions you have. We are happy to help... except with that Shakespeare essay. There's a reason your admissions officer has a chemistry degree.