Exam season has commenced, which means for many students (including myself) stress can come on full force, giving you enough reason to want to crawl up in a ball and hide under your covers in bed all day.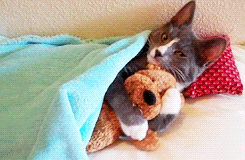 And while that might be comfy, it's not exactly productive. So, to combat this negative side effect of stress-overload, we've asked some Ontario Tech students how they de-stress during exam time and made sure to tag a study buddy who might need some extra help remembering that a healthy mind, body and attitude can be the best tool for success at this time of year.
Here are what our students had to say on Facebook, Twitter and Instagram!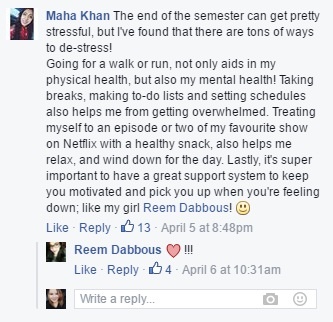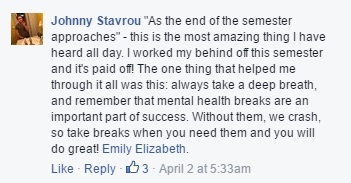 What are some of your tips to staying stress-free during the exam season? Post your comments below!