The majority of students who work during the school year do so on a part-time basis while also attending class. When summer finally rolls around it's always exciting when you get your first paycheque with all those full-time hours worked. It's easy to go crazy and want to blow it all right away. But before you do, take a look at these five tips on how to spend your first summer paycheque!
1. Buy experiences, not things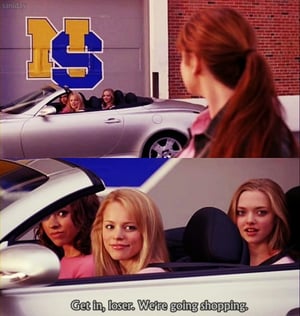 Sure new clothes are nice, a new watch or a game you have been wanting, but things tend to make us happy for a short time and we often feel buyer's remorse after shelling out that hard earned cash. However, experiences make memories that last a lot longer and tend to make us happier. Even if it's something small like a movie or dinner with an old friend, a mini-putt date or even buying tickets to see your favourite band in concert, I have come to find that spending money on experiences almost never leaves me regretting my decision. It gets you out of the house, gives you the opportunity to socialize and is truly a valuable way to spend your money and time.
2. Save, save, save!
With classes out, it's easy to get caught up in the excitement of a little extra cash flow and forget about those looming tuition fees for next year. Whether it is tuition, textbooks, rent and living expenses or transportation costs, it's incredibly important to save for your next school year. For many students, myself included, the summer is when I need to make up a good portion of the money I will be using to finance my next year of education. Having fun and not being too strict is okay, but don't be the student in August wondering where your summer earnings went and how you are going to pay for the next year. Start saving from your very first summer paycheque and it will become a very positive habit.
3. Budgets are your friend
My friends will laugh at me for this one because I am what you might call frugal. People really don't realize how much small expenses add up. Something as simple as bringing your own coffee to work in the morning instead of spending $2 at Tim Horton's on your way will really save you a lot.
Let's take the $2 coffee example. If you work Monday to Friday, from May 1 to September 1, that's 17 weeks. If you figure 5 days a week you buy a $2 coffee for 17 weeks, that's $170 over the course of the summer! As a student paying their way through school with the help of OSAP, I can tell you that $2 might not seem like much, but $170 definitely does.
Many people, especially students, look at making a budget as if they aren't going to be able to have any fun because they will only be saving. To me, it's the exact opposite. Having a budget and keeping track of my spending actually allows me to do the things I want to do, because I am aware of my finances and how much money I have to spend on fun. Not sure how to make a budget? The Student Awards and Financial Aid office is a great place to start! Start by visiting their website for information and you can always stop into the office in the new SIRC building located at 40 Conlin Rd, Oshawa. They are open all summer to help you!
4. Have a balance on your credit card? Pay it off!
With more money coming in from working full-time, I always do my best to pay down any extra debts I can over the summer. Just like saving, it's a great idea to get started repaying with your first paycheque. Providing you are returning to full-time studies in the fall, your OSAP remains interest free, so it isn't necessary to repay this. But getting that balance down (or even completely off) your credit card is a great way to prepare for starting the new semester financially stable.
5. Don't overthink it.

I often find myself in need of this piece of advice. It's easy to get caught up in all the expenses, fees, rent, and savings and forget that you need to live your life too. You have to find the right balance for you. When it comes to spending, I like to take time to think about a purchase before I make it to ensure it's something I really want to spend my money (which I've worked hard to earn) on. But that's what works for me. You have to learn what kind of person you are when it comes to money and determine a balance between saving, budgeting and spending. Don't let money scare you and most importantly, don't be afraid to ask for help managing your money if you need it!