In the month of December leading up to the holiday season, the atmosphere around us changes. While there are seasonal changes, such as the cold weather and snow, many people also get into the holiday spirit while they prepare for the upcoming celebrations. In preparation of the holidays, many may spend large amounts of money in gifts and decorations. However, for several families, they are unable to afford basic necessities, let alone these luxuries. Fortunately, it is also during this time where many people demonstrate their generous nature in helping those less fortunate. During this holiday season, here are five ways that you can help families in need.
1. Campus Holiday Food Drive
Ontario Tech University, Durham College and the Student Association have partnered with the Kinsmen Club of Oshawa in their annual Food Drive. Students, staff and faculty are invited to donate non-perishable items that will go to students in need. Donation boxes are found in a variety of locations at the North Oshawa campus, along with Ontario Tech's Downtown Oshawa campus location, Durham College's Whitby campus and Pickering Learning site. You can also contribute to this Food Drive are by making a monetary donation or volunteering on December 18 to sort, box up and deliver food to recipients.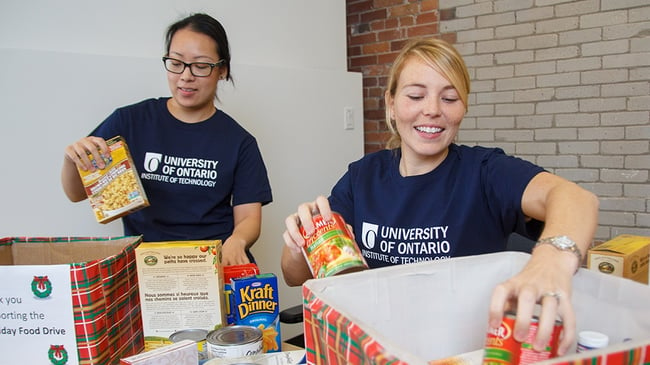 2. Canadian Red Cross
Unfortunately, disaster can strike even during the holiday season. However, there is a way for you to help those families affected by disaster, in keeping with the holiday spirit. With the Canadian Red Cross, you can pack a survival kit online for those affected by disaster. Individual items are available that can be bought and added to a kit. As well, bundled gifts can also be given and consist of packages like "the Infant Care Kit" and "One Week of Hot Food and Groceries". You can also give a monetary donation and the Red Cross will make a kit for you that will benefit a family in need.
3. Toronto City Mission: Gift of Christmas
This Christmas, you can also help families in need by giving the Gift of Christmas to the Toronto City Mission, the oldest outreach service to families in Toronto. You can give a monetary donation to the Toronto City Mission by visiting its website. This donation will provide families with a meal and children the chance to participate in the Kids in Community after school program. During this program, kids play songs and games, participate in a variety of activities and get homework help. This year, the Toronto Mission hopes to raise $50,000 in order to send 110 children to the Kids in Community after school program.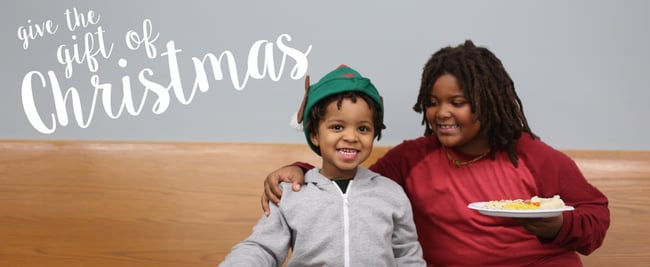 4. Second Harvest Turkey Drive
On December 3-4 and 10-11, the Second Harvest Food Rescue will be performing its annual Turkey Drive, in which Loblaws shoppers in Toronto can help by purchasing and donating a turkey to Second Harvest. On these four days, volunteers will be stationed wearing various Christmas costumes. The goal this year is to have 5000 turkeys donated that will feed those less fortunate in Toronto. A list of Loblaws stores that are involved with the Turkey Drive can be found on the Second Harvest website. For those who will not be shopping those days, you can still help out by donating to Second Harvest in their other holiday campaigns.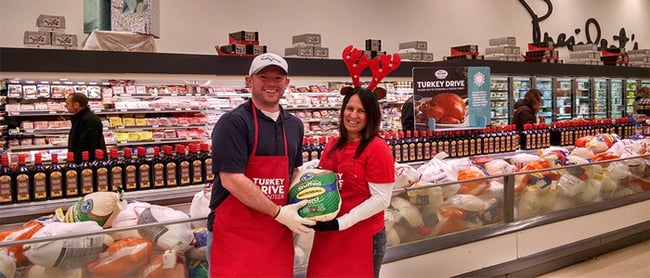 5. CP24 CHUM Christmas Wish
This year, join CP24 Toronto News and 104.5 CHUM FM in the 49th Annual CP24 CHUM Christmas Wish. By donating to this program, children in need living in the Greater Toronto Area will receive toys for Christmas. In 2014, the Christmas Wish helped approximately 300,000 people in need. You can donate today by visiting the Christmas Wish website. Helping out those in need has never been easier!
---
What are some ways that you give back during the holiday season? Comment below!