What do you feel when you hear the words working abroad? For me, all I could imagine was the sightseeing, excitement and learning! Some of my most memorable moments in my life came from my internship at Palapple in Hong Kong. If going abroad is something that you are considering, here are some things to look out for when working internationally!
Location
Every company has their own outlook on where the perfect home for their company will be. For Palapple, it was in the heart of the Hong Kong Science and Technology Park (HKSTP). Founded in 2001 and home to 300 companies, the HKSTP has since been a catalyst for innovation in the city, creating a hub where people with a drive and a dream can prosper. On top of the financial assistance, office space, and professional services, the HKSTP is also equipped with several auditoriums, restaurants, grocery stores and their own state-of-the-art gym facilities. Whether I needed a late night snack or wanted to hit the gym during my time at work, the HKSTP had me covered! When working abroad, it's always good to research the neighbourhood your work will be in and use it to your advantage - you never know what might be around the corner.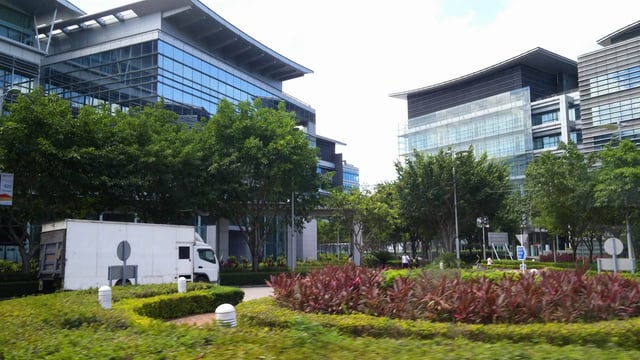 The view of the HKSTP as you enter the park
Work
This will be the most important thing to look out for. The work that you will be doing will take up a bulk of your day and can be the main factor behind whether you have a great internship or a poor one. Look over the details of the job and make sure that not only is it interesting to you, but that it's relevant. You're trying to gain work experience after all! During my time at Palapple, my main task was to create tender proposals to large multimillion dollar companies to develop software and applications for them. Not only was it a great experience, it also gave me exposure to the inner workings of some of Hong Kong's largest businesses. When looking for your dream job abroad, take an active role in asking questions and doing researchto find your best fit.
Work culture
Did you know that the standard working day in Hong Kong is 9 a.m. to 6 p.m.? I didn't. It came as quite a shock to me when I was told that at my first day at work! Not all countries follow the same work standards that Canada does. For example, in Hong Kong, it is common practice to bow and present your business cards with both hands to people. While it may seem odd to do something like that in Canada, it can be seen as disrespectful if you do not follow your hosting country's traditions. I encourage you to ask as many questions as possible in order to learn as much as you can about the work culture in whatever country you decide to go to.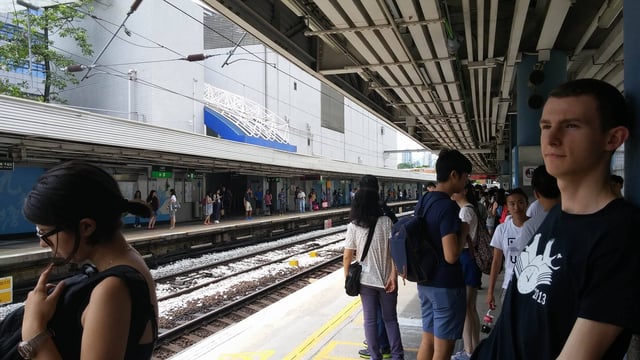 Waiting for the MTR, the Hong Kong subway, to go to work
People
Aside from the work that you're doing, the people that you're around can make or break your experience. While this may not be something that you can actively control, it's something you can look out for on your first day. It never hurts to lend a hand around the office while making some new friends in the process. At the end of the day, everyone would rather work with friends than with enemies! My co-workers at Palapple helped me immensely during my first few weeks and I would in kind try and help with their respective projects. Soon after, it wouldn't be odd to see us playing darts together or grabbing food after work.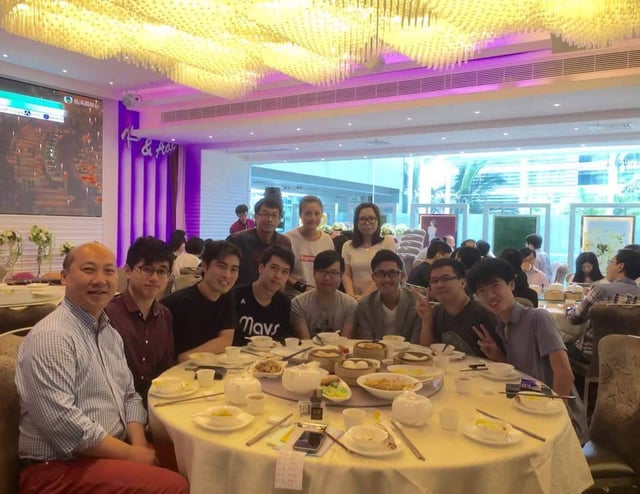 Palapple company lunch at the HKSTP
My internship at Palapple opened up my perspective on the working environment at an international level. The combination of making new friends, gaining international work experience and learning about the country that I worked in culminated into a very exciting time abroad. When considering what you want to do over the summer, consider an international internship, I promise you won't regret it!