After getting settled into Ontario Tech and familiarizing yourself with your weekly schedule, learning the names of professors, finding out the prices of required textbooks, (there are always cheaper options for eBooks!) and coming to the realization you've been assigned many, many pages of readings per night... I can tell from here, that you are more than ready for a pick me up.
Magazines galore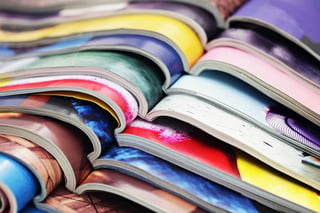 Take it from me, there is no rule stating you can't take a break in between readings (assuming you have your weekly assignment finished!). I have mastered the art of procrastination and finding entertainment in downtown Oshawa.
Whether you are a music collector like myself, a game and java fanatic, or a pinball wizard, there really is a little bit of everything for absolutely everyone here. For starters, if expanding your knowledge on current culture in every sector from horror and motorcycles, to hunting and celebrity trash mags is your game, Mike's Convenience located on King Street between Centre Street and Simcoe Street has a literal hundred foot wall of magazines. This convenience store is a frequented spot for my boyfriend and myself perusing the latest issue of Rue Morgue. The large wall is regularly stocked and up-to-date with the most current copy of any magazine anyone could be interested in.
Board games and pinball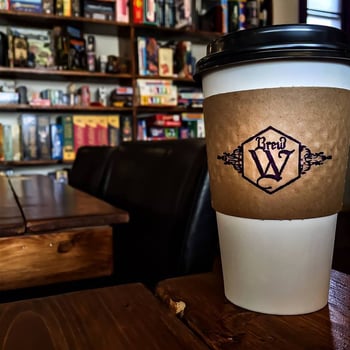 For those who dream in Dungeons and Dragons, and thrive in mass multiplayer games in real life (yes, not just in front of a screen!), then there is Brew Wizards Board Game Café located on Celina Street in the spot where Wasted Space used to be. This café offers a venue where interested individuals can congregate, have a laugh, and play all the board games to their heart's content!

In that same vein, if there are any students like myself who find themselves entranced by the flashing lights and high score slides and guns of a classic pinball machine, I have an option for you. 15 Simcoe Street on the ground level has a games corner with a new Metallica (used to be AC/DC) pinball machine, a pool table that's pay for play, and even a few stand up shoot-em-up style game options, and (shhh, this is insider information) exciting hopes of a Cruisin' USA machine in their near future.
Vinyl records
Like I mentioned previously, I'm a music collector/maniac. After the loss of the Oshawa legend Mike Starr, who became idolized for helping the local musicians and scene, downtown Oshawa also lost his iconic Star Records. Since his passing over a year ago now, another music provider, Kops Records, has taken over the location and successfully given patrons like myself a place to once again browse and buy vinyl records (as well as other formats). Kops Records is the place to go even if you don't consider yourself a music collector but are interested in learning about awesome musicians, bands, or ever just seeing different album artwork you may not have before.
Sweet, sweet ice cream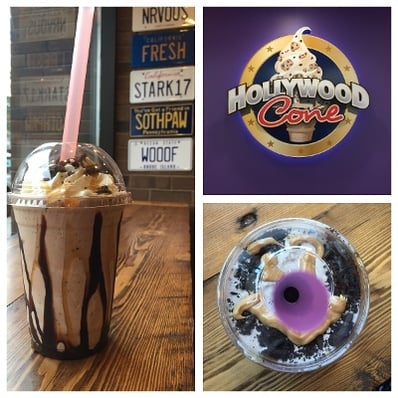 Lastly, if you're a fellow student who is also a fellow sweets enthusiast, there is one specific option you must visit. Hollywood Cone is located at 1 Simcoe Street N., and is a local business version of Dairy Queen if Dairy Queen products were on copious amount of sugary-steroids.

Seriously… anything you purchase there will be unlike any soft-serve cone of any size you've ever had before. From Ferrero Rocher topped banana splits and salted toffee flavouring, to giant pink Simpsons-themed donuts decorating extremely large portions of milkshakes, cones, and splits, it certainly is quite the experience that I highly suggest anyone with the sweet-toothed gene, like myself, must try! And in case you hadn't heard, they are opening a location in the new Oshawa Centre expansion!

I hope as a new student that any of these places bring you joy, happiness, maybe a new friendship, self-confidence, a new interest, or whatever you are searching for!
---
What's your favourite place to go when you need a break in downtown Oshawa? Let us know in the comments!