You survived the first week of classes... Now for the fun!
The first month of school is always filled with excitement.Here are a few events planned by both Ontario Tech University and Durham College, the Student Association (The SA) and the City of Oshawa. These are opportunities you'll want to take advantage of to explore, meet new people, and have a blast!
1. CampusFest 2015
If you haven't heard already, the SA will be throwing a bunch of events together during your first two weeks of school. Things like themed parties at EP Taylors, appearances by the stars of Trailer Park Boys, a mentalist duo by the Evasons and an exciting concert right in our Polonsky Commons, featuring USS (Ubiquitous Synergy Seeker), Kardinall Offishall, Rend and more. Click here to find out more information about the #CampusFest2015 or what the SA has to offer this year.

2. Culture Days
The City of Oshawa is hosting a free weekend-long event in celebration of culture on September 25, 26 and 27. Some of these events include Doors Open Oshawa, Art Intervention at City Hall, Glow Art Battle Finale and many more organized by community groups. This is a perfect opportunity to explore the home town of Ontario Tech University and see what it has to offer! Here's how you can learn more about the City of Oshawa and Culture Days.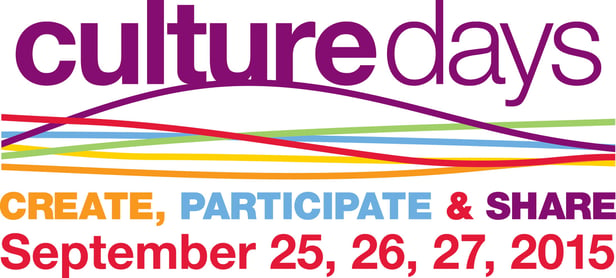 3. Ontario Tech University Homecoming
Well, Ontario Tech is at it again, we're painting the town blue! On Saturday,October 3 there will be a variety of free events in celebration of alumni, students, faculty and the community. Whether you want to check out a soccer game at Vaso's field, sit down and Think Forward with your peers, or hang out with Dragon's Den, Bruce Croxton, Homecoming is for you! Here's a full list of events.

Let us know what you're most excited for this month in the comments below!